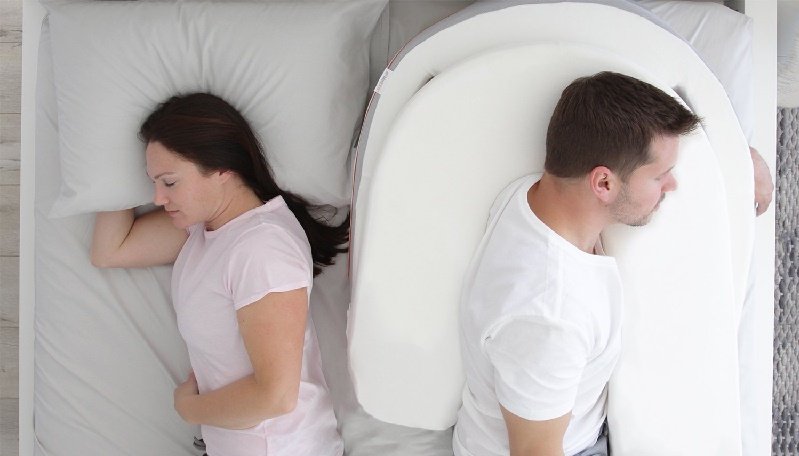 Buying Guide: Shopping For The Best Wedge Pillow
If you have trouble sleeping due to conditions like acid reflux, then a good wedge pillow might be just what the doctor ordered. Often, a bed wedge is prescribed by a doctor when therapeutic rest is needed. if you are completely new to the wedge, then know that it is exactly what it sounds like – a sloping pillow that looks exactly like wedge (like what you would use to hold a door open, only much larger).
The incline design of a wedge pillow gives your head and neck the optimal support that it needs. Due to this, some people even use a good wedge pillow for reading in bed since it props you up into the perfect position for a little late night reading before bed. Whether you are looking for comfort or relief, a bed wedge pillow gives you a more restful sleep and a more comfortable lounging position whether lying in bed or up against a wall. Below you'll find our favorites when it comes to the top rated wedge bed pillows by our editors.
Top 10 Best Wedge Pillows For The Money (Editor Rated)
BedroomReboot.com ratings based on comfort, value, and quality
What To Look For When Shopping
As you prepare to buy a new wedge pillow, it is a good idea to first familiarize yourself with the different features and other things to consider before making that purchase.
Size
Make sure that you choose a wedge pillow that fits the size of your bed properly so that you get the optimal rest and comfort from it. If you are sleeping in a full size or twin size bed, then a single normal sized pillow will be just fine for your needs. For larger queen and king size beds, consider getting a bigger size. For instance, you can buy one that covers the span of your bed, which is best not only for your comfort but also for looking the best on the actual bed. Sure, that last part is just pure aesthetics, but if that matters to you, then keep it in mind when comparing the wedge pillows on the market.
Materials
Like regular bed pillows, you will notice that wedge pillows can be made of a variety of different materials. The most common material type for a bed wedge is memory foam, since it gives you the ultimate in support and comfort. However, you can find some wedges that have a poly fill, if that is what you prefer.
Generally the memory foam models are the best type of wedge pillows for side sleepers since they will conform to your body. For something a bit more firm that gives you more support, especially if you are a back sleeper, then look for a polyurethane foam. The polyester fill wedge pillows are the softer models and have the support and comfort of a regular poly-filled pillow.
Keep in mind that if you are buying a wedge pillow due to a medical condition like acid reflux, then the poly fill model is not a good choice for you. However, the poly fill models are the best wedge pillows for pregnant women because they are softer and can be used in more positions to prevent strain on the pregnant woman's body.
Usage
As you may have already noticed, a wedge pillow is very versatile and has many different uses. How they can be used really depends on the shape. Wedge pillow shapes are:
The standard normal size is good for sufferers of acid reflux, heartburn, and sinus congestion. This is because they prop you up while you sleep to make you more comfortable and reduce the symptoms associated with those conditions.
The extra large models support your spine and keep it aligned the right way. This makes extra large wedge pillows perfect for reading in bed and up against the wall.
The leg wedge pillows are shaped a bit differently because they have a curve in the middle to support your leg. This type is good for people who suffer from restless leg syndrome, as well as people with a broken leg, sprained ankle, or those who want to reduce varicose veins.